Invoice, receipt, quote and order NCR books.
At PR Graphics we on use top quality carbonless (NCR) paper for multiple part set so that you get a perfect reproduction.
Our invoice, quote, order, receipt or cash books can be finished in any style you require, including padded or quarter bound with hard crocodile board covers, numbered, perforated, all with an attached writing mat card insert.
If NCR books are what you're searching for, then look no further than the best print house in Australia -Brisbane's very own PR Graphics!
Standard book sizes are available in A5, A4, A3 and DL.

All our prices below include:
Black or reflux blue ink.
Crocodile board front covers.
Attached 300 gsm writing mats
1 position perforating.
1 position numbering.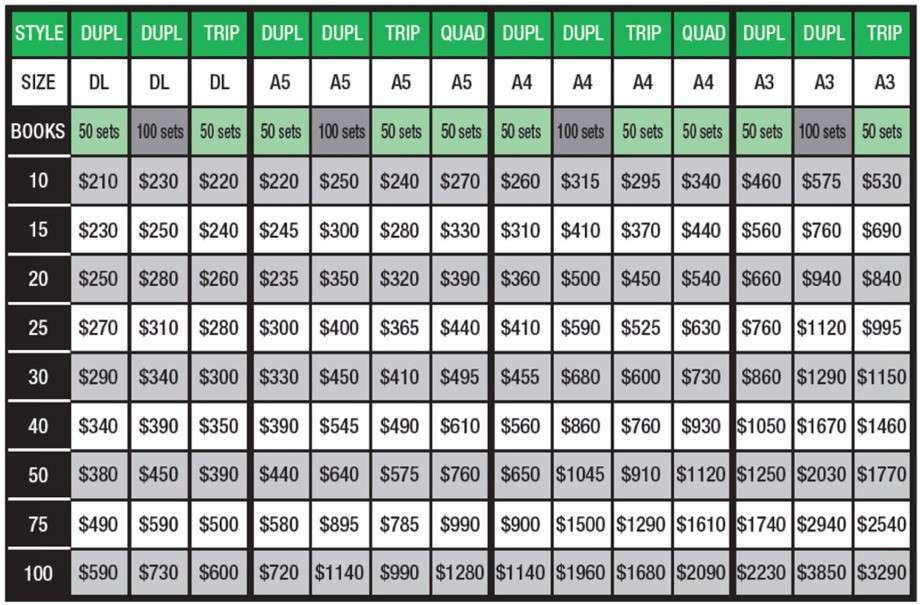 For your reference, download our NCR books pricing details and information flyer here (628k PDF file).