Fridge Magnets.....Advertising that sticks!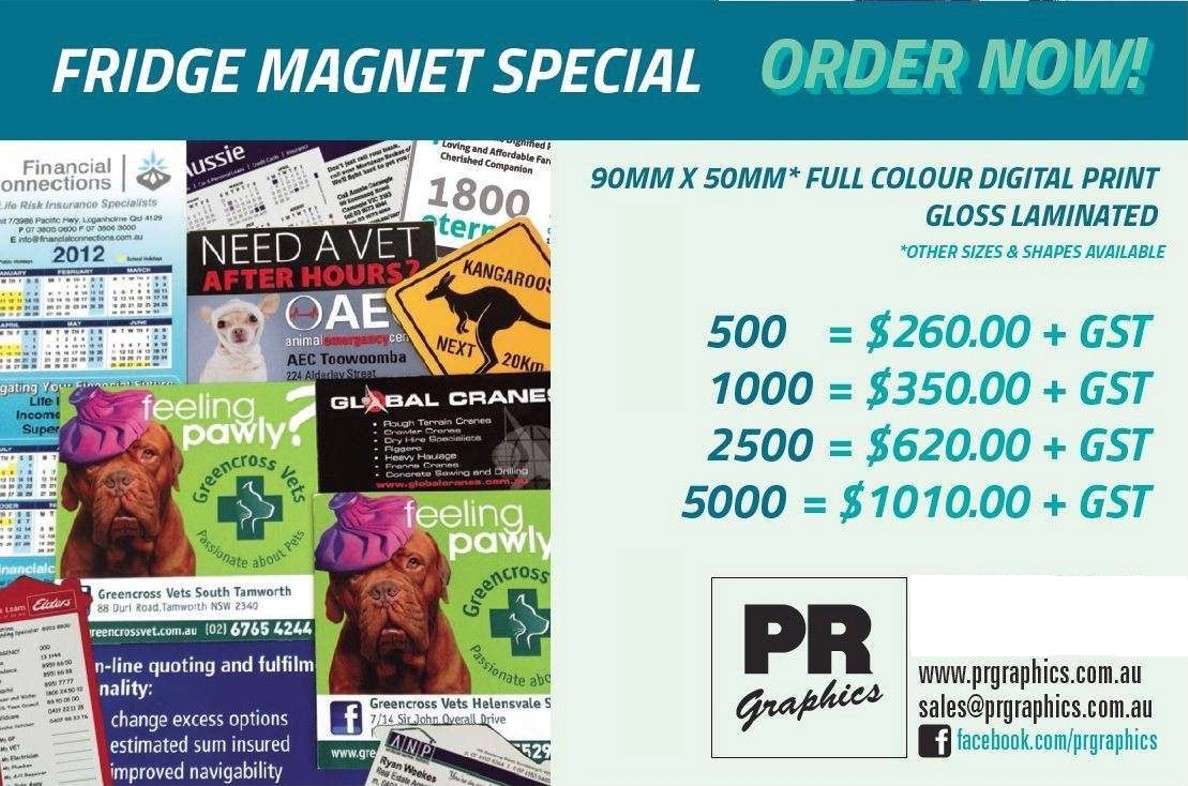 Top quality fridge magnets printed in full or spot colour on 0.4mm magnetic vinyl.
Our research shows that the average family of 4 see the fridge 24 times a day.
That is an outstanding statistic which indicates that fridge magnets are a great way to get your message in the face of your customers......
Standard sizes are 50x50mm, 70x50mm, 90x50mm, with many specialty shapes also available such as a Burger, Car, Dog, Football, Gas cylinder, House, Heart, Map of Australia, Mobile phone and many more.
Interested? Download our current special offer for fridge magnets and business cards here (1mb PDF file).